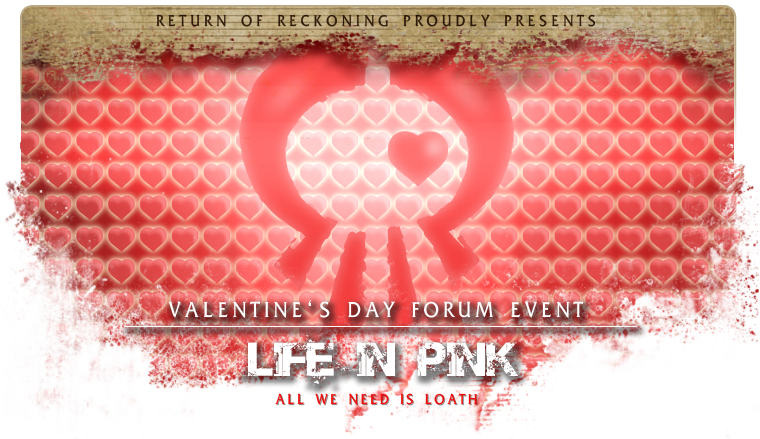 Hi there !
Wanna see life in
PINK
and
win another rr/xp/inf bonus cession
? Me too :p.
Purpose is quite simple and you already know how it works. It is exactly the same rules than previous "Orange is the new Black" event. Difference is, now, you will have to post a full pink character
.
Let's take the opportunity of Valentine's Day to do this; mission gonna be very simple
:
MISSION : Post a screenshot of your character fully dyed in

PINK

.
DEADLINE : around 2 WEEKS '(
end 1st March Week End
)
REWARD : Collective : X2 Week End (or a x1.25 week dunno atm)
CONDITION :
Having 200+ contributions
(tell all your friends to participate !!!)
Ready? Paint! <3